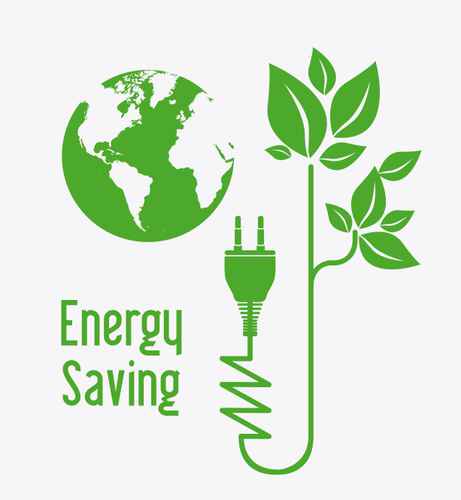 With Eco Energy Management, you will receive the energy solutions your St. Petersburg business needs. We can put thousands of dollars back in your pocket by drastically reducing the amount of electricity you use on a daily basis. This gives back to you in two important ways: first, you are doing your part to preserve the environment for future generations to come. Second, you eliminate a significant portion of costly overhead.
So how do we do it? In summary, we cut down your monthly bill by reducing the power usage of your appliances. Typical culprits of high power waste include:
Lighting
Refrigeration
Air conditioning and heating
Cutting down on the amount of power used, however, does not mean using them less. Instead, we outfit you with cost effective products that save you dollar signs on your monthly bills.
Why Our Energy Solutions are Better than the Rest
The energy solutions we provide to St. Petersburg entrepreneurs are always centered on keeping money in your wallet. This means designing high-quality products built for longevity and performance. We do not merely re-brand items and sell them at a markup price. Everything we offer is either engineered or reengineered by skilled and knowledgeable professionals who are dedicated to protecting our precious Earth.
We are making strides to improve and better assure the quality of our LEDs by bringing all of the design, manufacturing, and assembling processes right here to the United States. That means better materials, significantly upgraded build quality, and more money for you.
Why Buy LED Lights?
Getting the best energy solutions for your company in St. Petersburg can be exhausting. In fact, that is the reason why so many forgo this opportunity to get their hard-earned cash back. Let our highly trained professionals take care of the tedium, while ensuring you maximize returns. The ROI for our lights is less than two years, and you will save an average of 20% on your monthly bill.
In actuality, many of our clients are wasting more than 40% of their electricity due to subpar fluorescent. This, however, is not the only harm these bulbs bring to you. Fluorescents contain mercury, an extremely toxic chemical to human beings. If a bulb is broken and someone is exposed, immediate medical attention may be required. These are clearly not effective energy solutions for stores in St. Petersburg.
LEDs, on the other hand, do not contain mercury and are much safer to be around. On top of this, they also:
Have a lifetime that is 50 times longer than their inferior counterparts
Require a fraction of the power
And do not waste nearly as much electricity to heat
These benefits work synchronously to put hundreds to thousands of dollars back into your bank account every year.
Let's Crunch the Numbers
The energy solutions LEDs provide are surprising to many St. Petersburg storeowners. How can one small change have such an impact on the way you see lights? Well, what many people do not know is that incandescent and fluorescent lights, though cheaper in terms of upfront costs, are some of the most ineffective and wasteful pieces of technology existing today. The wattage necessary to operate them versus the amount of heat wasted is comical when compared to LEDs.
For instance, the two cheaper products take 60 Watts and 13-15 Watts to function, respectively. They also waste a staggering 85 BTU and 30 BTU of electricity to heat, respectively. LEDs, on the other hand, are the ultimate energy solutions in St. Petersburg because they only need 6-8 Watts to operate, and emit a measly 3.4 BTU of heat. Overall, this amounts to less power consumption and waste.
Eco Energy Management – Energy Solutions to Save the World
Do not continue to pay ridiculous sums on your bills. Collaborating with Eco Energy Management means your company receives immediate benefits. By utilizing our skills, you can immediately begin reducing your monthly overhead. Our dedicated engineers have worked tirelessly to provide you with the energy solutions your St. Petersburg business needs.
Our amazing return on investment makes this a smart decision for anyone wanting to move their store to the next level. You will gain access to high-quality LEDs that use less power while outputting less heat. Give us a call at (727) 444-4414 and speak with a representative today.