If you are looking for commercial LED lighting for in Tampa Bay, Orlando or anywhere in the state of Florida you have found one of the state's best LED light manufacturers. We do not build and supply products for the residential home market, but only focus on the US design and manufacture of industrial and commercial LED Lighting. We service the entire United States and our corporate headquarters are located in Clearwater / St Petersburg Tampa Bay Florida. This makes it very desirable for Florida based businesses to work with a top LED company located in their own state.
We will provide a onsite survey
of your building and give you a written recommendations
and a ROI calculation for LED lighting.
Request A Quote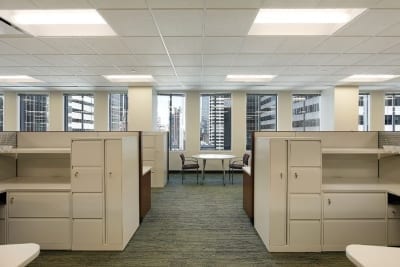 Finding the Best Commercial LED Lighting
When you are considering which LED company to use when replacing old T12 or T8 fluorescents with LED tubes, high bay lights with LED plates, wall pack lights with LED wall lights or parking lot and parking garage lighting with highly efficient, energy saving LED retrofit plates, it is hard to actually see the differences and know what is true for commercial LED lighting applications. We know because we have tried and tested most of the other LED manufactures products.
We started as an energy management company, with expectation of being able to buy commercial LED lighting from existing light emitting diode lighting manufacturers. We quickly discovered none of these "commercial grade" LED lights would last for a reasonable time in a setting where they were expected to provide burn times of 12 to 24 hours. As a result, we realized we would have to design our own lights to meet the needs of business in Tampa, St Petersburg, Clearwater, and Orlando, Florida and across the United States who expected their new lights to last for years and provide a substantial savings and ROI through lowered electric cost over that time period.
A major area of confusion for buyers can be found in LED manufacturer's warranties. It is common to find an industry standard of 5 year warranties for commercial lighting using light emitting diodes. It is always important to review the warranty closely before making a major investment in lighting. What you will discover in the world of commercial LED lighting will surprise you! Products and LED fixtures use words like "shatter proof commercial grade design" but only warranty the product if it is used for 3 hours a day. Other LED companies across the United States, Florida, Tampa Bay, Clearwater and St Petersburg provide a full replacement warranty only if you package and ship the defective product back to China. In contrast, we expect our lighting, which is designed and built specifically for LED commercial and industrial use, to see burn times of 12 to 24 hours a day. We provide a full replacement warranty and we will deliver and install a new LED tube if our product fails within 5 years. Obviously, we do not expect this to ever be necessary during the warranty period.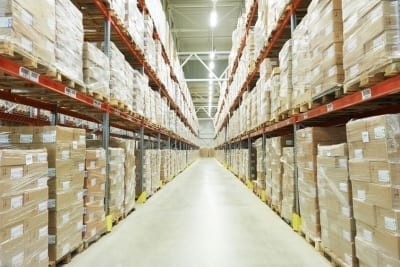 It is hard to imagine the CFO and Facilities management of any business today who is not currently installing or planning on installing commercial LED lights. The financial benefits to companies are impressive, to put it mildly. It is estimated by the Carbon Trust that up to 40% of a business's electric consumption is used by lighting equipment. The actual number, however, does not need to be estimated it can be calculated accurately through an ECO Energy Management energy and lighting survey. Once that number is determined, it is a straight forward calculation to determine the actual monthly and annual saving that commercial and industrial business' can achieve. Typically the cost of electricity associated with lighting can, at a minimum, be cut in half.
Commercial LED Lighting Studies
ECO Energy Management can provide case studies showing ROI numbers of 75% or greater annually for businesses in Florida, St Petersburg, Clearwater, Tampa, Orlando and throughout the United States. The pay back for most companies is less than 2 years. There are very few ways a business will ever find to achieve these types of guaranteed returns and the ability to deliver money directly to the company's bottom line. When a business does not want to make a capital investment, commercial LED lighting can be leased, where the electric savings exceeds the lease payment for a positive cash flow. It is also possible to implement the energy savings plan more slowly by making the change to light emitting diode technology by rolling it into the company's existing light replacement maintenance program.
Contact ECO Energy Management
If you are ready to save money and work with the best industrial and commercial LED lighting, call us today and we will arrange a ECO Energy Management lighting survey to determine the savings possible for your company.